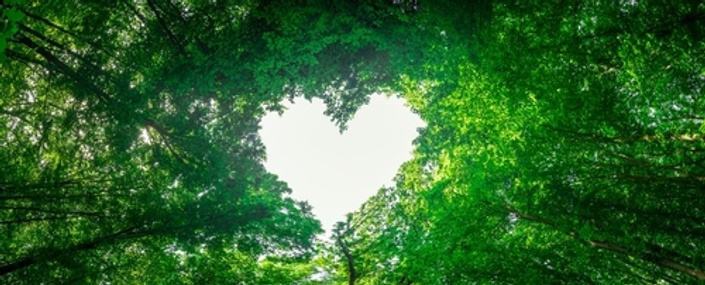 2023 and Me: A Transformational Journey from Head to Heart and Soul
It has been said that the longest journey a human being can take is the 18 inches from the head to the heart. Navigating day to day life tends to keep us in our heads and has us spend most of our time thinking. With work, family, finances, relationships, managing a house, raising a family, leading a team, running a business, caregiving for a loved one and dealing with the seemingly never ending challenges of living live in this day in age ... it's no wonder we lose touch with our hearts.
But it is our heart that connects us to the essence of life, to our passion, dreams, vision, joy, fulfillment and to the very essence of our being.
The pandemic provided may of us a unique opportunity to remember our hearts. It invited us to slow down, spend more time at home, spend more time with loved ones, remember and engage in activities that brought us joy and become more clear about how and where we want to spend our time, our money, our energy, and with whom.
However now that we are back to our "new normal" and feeling the emotional and energetic aftermath of the past couple of years, many of us are feeling off balance, disconnected and uncertain of what that new normal actually is; perhaps even feeling a bit depressed and anxious.
We're back to being out and about. We're back to the busyness. But something doesn't feel quite right.
The answers lie along the journey from head to heart and to the soul.
This course will guide you step by step and provide you with simple, practical tools that can be easily incorporated into your daily life and help you expand your connection with your heart and unleash it's wisdom while helping you experience more balance, peace, clarity, joy and a deeper connection with yourself, your life and the people you share life with.
With Trisha and Starr (and some of their favorite human potential trainers and transformational leaders) as your guides, you will learn how to navigate transition intentionally. You'll explore your personal values and discover how they serve as the foundation for your choices. You'll identify the stories that keep you stuck and learn principles and tools that will get your out of your head, into your heart, touching your soul ... and unstuck.
You'll get clear on the life you'd like to create and learn how to overcome doubt and fear that stands in the way of your next steps and then guided on a path to manifest whatever it is you'd like to create in your life.
You will learn the skills, tools and practices that, combined with your intuition and vision, will help you turn your thoughts and intentions into action that will elicit change in your life and the lives of those around you,

The journey begins on Tuesday, January 17th, 2023. New modules will go live every month.

It's simple. You simply show up and commit to the journey. We will bring the knowledge, wisdom, tips, tools, activities and experiences to you, just as our teachers and mentors did for us when we committed to our own journey over 10 years ago.
The willingness to change is driven by investment and emotion. It comes down to choice. Either way, humans need to get from the head to the heart before we can get unstuck, create movement and experience genuine transformation. We hope you will join us on this profound, powerful, empowering and life changing journey.
The investment is just $20.23 per month for 12 months or a one time fee of 203.20. A small investment for the return you will get from this experience.
This is a wonderful journey to take with friends and colleagues, so feel free to share this link with whomever you'd like to join you: https://transitiononpurpose.teachable.com/courses/...
In addition to expanding your connection to your heart, and through your contacts, you'll be helping Trisha and Starr fulfill their larger vision, their newest dream and a powerful movement ... to inspire 1000's of people to follow the path towards their heart and soul for the purpose of creating a more heart centered, conscious world for ourselves and our younger generation.
Here's what you get with your monthly subscription:
New themed content modules released on Teachable on January 17th and then on the 1st of every month starting in February through December, 2023.
Monthly webinars featuring some of our favorite guest trainers and coaches
Biweekly group coaching calls
Biweekly connection sessions (aka Happy Hour with a side of Q & A)
Daily quotes to use for inspiration, reflection or journaling prompts
Private Facebook community facilitated by Trish and Starr
Pop up Facebook Lives, challenges and activities to support integration
Access to coaching, emotional processing and accountability sessions to support your next steps ... where we'll meet you where you are, support your every step and go as deep as you want to go!
Frequently Asked Questions
When does the course start and finish?
The course starts on January 17th and never ends! New modules will be released on the first of every month of 2023 starting on February 1, 2023.
How long do I have access to the course?
How does lifetime access sound? After enrolling, you have unlimited access to this course for as long as you like - across any and all devices you own.
What if I am unhappy with the course?
We would never want you to be unhappy! If you are unsatisfied with your purchase, contact us in the first 45 days and we will give you a full refund and discontinue your subscription.
Is Teachable where I access all the content for my 2023 and Me journey?
No. Course content will live on Teachable. In addition, participants should join the private Facebook group (link provided to you in your introductory email) to access your 2023 and Me community and additional content, activities, tools and resources.